Trincomalee & Nilaveli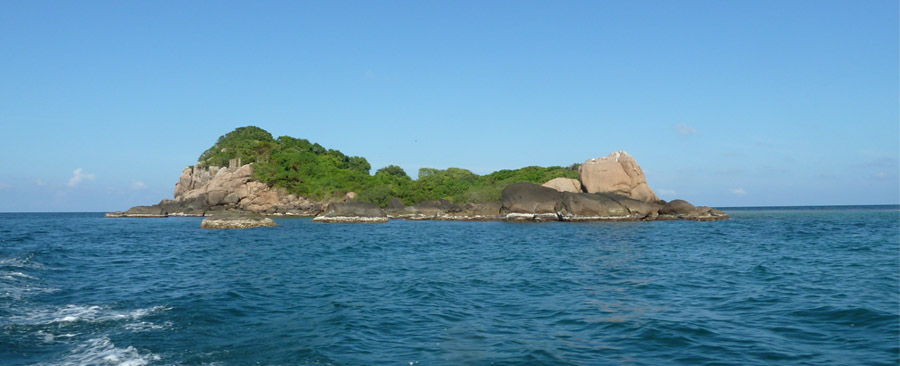 Trincomalee, one of the finest natural deep-water harbors in the world is located 257 km north-east of Colombo, capital city of Sri Lanka. Trincomalee is home to fine beaches of Nilaveli, Uppaveli and off-shore Pigeon Island. Recently Trincomalee has become popular as a Whale Watching destination too. The Dive centers at Nilaveli, Uppaveli support the tourists to enjoy their holidays in diving, snorkeling and swimming. Trincomalee district, called Gokanna or Gokarna in the historical chronicles and inscriptions, being studded with a multitude of ruins of ancient Buddhist temples, is a major Sinhalese Buddhist cultural and archeological site of Sri Lanka. The seven hot springs at Kanniyai located just 8km from Trincomalee attract regular crowds throughout the year in view of the therapeutic properties of water therein varying in temperature from one well to the other.
Trincomalee Harbor
Trincomalee harbor is one of the finest deep water natural harbors of the world. The inner harbor is landlocked, with a safe anchorage and deep water close to the principal wharves; the outer harbor has an area of about 4 sq. m. with a depth of about 70 fathoms.
The hot springs at Kanniyai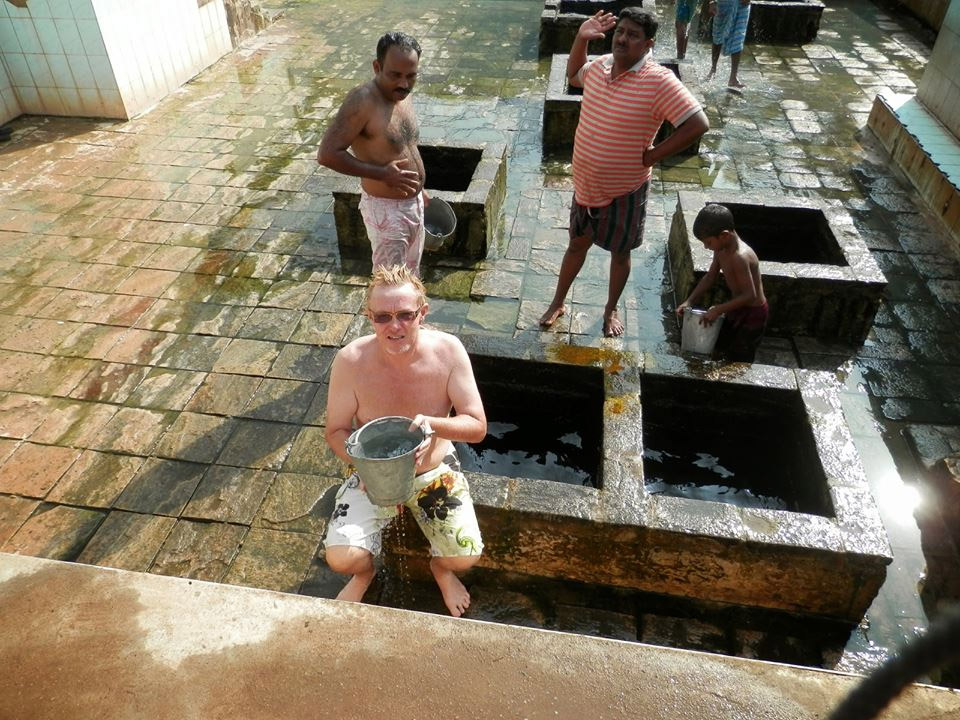 The seven hot springs at Kanniyai are just 8km away and known for their therapeutic properties. A high wall bounds the rectangular enclosure which includes all seven springs. The water is warm, the temperature of each spring varies from one another.
Nilaveli Beach
The most popular attraction in Trincomalee. Situated about 10Km from the Trincomalee town it is one of the most beautiful white sand beaches in the world. If you manage to visit when the sea is calm you can see the clear blue water and it's a breathtaking site. There are many hotels and resorts near the beach for you to enjoy some delicious sea food. If you manage to get up early you view a breathtaking sunrise. A must visit place in Trincomalee.
Pigeon Island National Park
Located 1Km off the cost of Nilaveli a coastal town in Trincomalee, Pigeon Island, is one of the few marine national parks in the world and surely the most attractive marine national park. Pigeon Island is also a well known birds' sanctuary. The island is colonized by a large number of rock pigeons and hence it is called as the "Pigeon island". A small boat ride will let you to this awesome piece of nature's creations. The sun, sea, beach, corals, singing birds and the sea breeze will give you an experience of a life time.
The large and colourful coral reef which is 200 meters long and about 100 meters wide, contains a wide variety of corals and it is believed that there are about hundred species of coral such as Acropora spp., Montipora spp., Faviddae and Mussidae. The high degree of biodiversity in the island is enhanced by 300 species of coral reef fish whose appearance near the coral reef makes it an eye catching site. Rare fish like Blacktip reef shark can be seen around the shallow coral areas. Also this marine world is blessed with other marine animals such as sea turtles, hawksbill turtles and various types of crabs. The calm and fresh water of the island makes it a safe destination for any diver and also this is a popular destination for snorkelers.
Marble Beach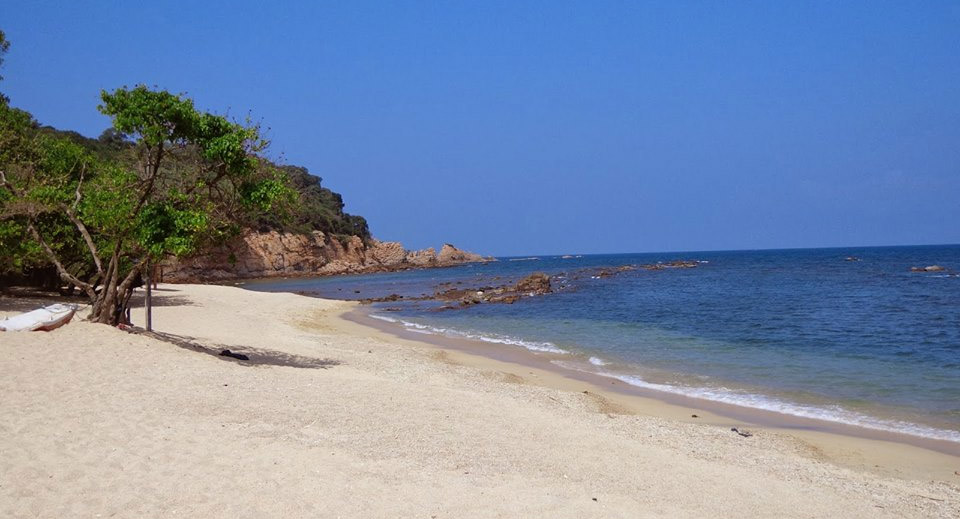 Situated deep in Trincomalee, Mable beach is one of the most fascinating beaches of Sri Lanka. Sea water at marble beach is clear and calm as glass. Low depth and the calmness of water has made Marble beach one of the best beaches to swim in Sri Lanka.
Marble beach is maintained by Sri Lana Army. There you can find everything you needed for a perfect vacation.