Ratnapura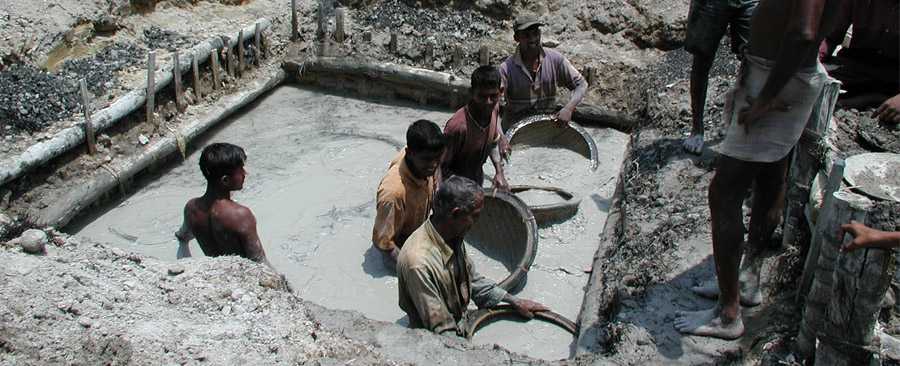 Ratnapura meaning City Gems in Sinhalese, the main source of precious and semiprecious stones (including rubies, sapphires, and cat's-eyes) mined in the valleys by River Kalu Ganga that flows through the district, is located 103 m from Colombo in the Sabaragamuwa district of wet Zone of Sri Lanka.
The high rainfall (4,000 to 5,000 mm annually) at Ratnapura district in a valley (21m above sea-level) by the River Kalu Ganga Ratnapura has resulted in rich vegetation, an environment of greenery interspersed with streams and waterfalls. Ratnapura affords grand views of the surrounding countryside, in particular the famous and revered mountain, Adam's Peak (Sri Pada). The most visited waterfalls at Ratnapura are Bopath Ella Falls at the village of Kuruvita and Katugas Ella Falls at the village of Mahawelawatta and Kirindi Ella Falls.
Ratnapurais one of the most beautifully situated towns in Ceylon, except for its climate, which is aptly compared to a Turkish bath. Still it is this hot moist temperature which makes all leaf and blossom more luxuriant in Ratnapura than anywhere else.
Ratnapura district has produced an incredible variety of gemstones, many of them outstanding in comparison with stones from other regions. Sapphire occurs in all hues of blue, as well as yellow, violet, green, pink, and the remarkable pinkish-orange "padparadsha." Other gemstones include topaz in bright yellow with a reddish tinge; brownish yellow to cinnamon-colored grossular; orange-yellow spessartine; blood-red pyrope; red to brownish red almandine; the world's finest zircon in a broad spectrum including brown, yellow, orange, green, and colorless (known locally as 'Matara diamond'—a misnomer); green, yellow, and brown tourmaline; yellow, green, and brown chrysoberyl; yellow chrysoberyl cat's-eye; the unique white translucent variety of microcline with a blue sheen known as moonstone; and great quantities of spinel in brown, green, blue, purple, violet, yellow, pink, and red. Unusual and rare stones from the same area include sillimanite, andalusite, scapolite, enstatite, kornerupine and diopside.
Ratnapura National Museum
Ratnapura National Museum is set up at the renovated building called "Ehelepola Walauva" once belonged to a minister Ehelepola of the last king of Sri Lanka. The beautiful building on Ratnapura - Colombo road was opened for the public as a museum in 1988. Among the exhibits are prehistoric archaeological inventions, geological, anthropological, zoological artifacts and models related to the Sabaragamuva Province. Portrayal of the folk life of the region including various forms of dress, ornamentation, weaponry, musical instruments is an important aspect of the museum.
Ratnapura Gemological Museum
The gemological Museum at Ratnapura houses an array of fabulous samples of precious and semi-precious gems: rubies; sapphires; amethyst. Among the other exhibits are the images, artefacts and tools that elaborate the history and the processes of the industry. The museum features a souvenir shop and a restaurant.
Ratnapura Maha Saman Devale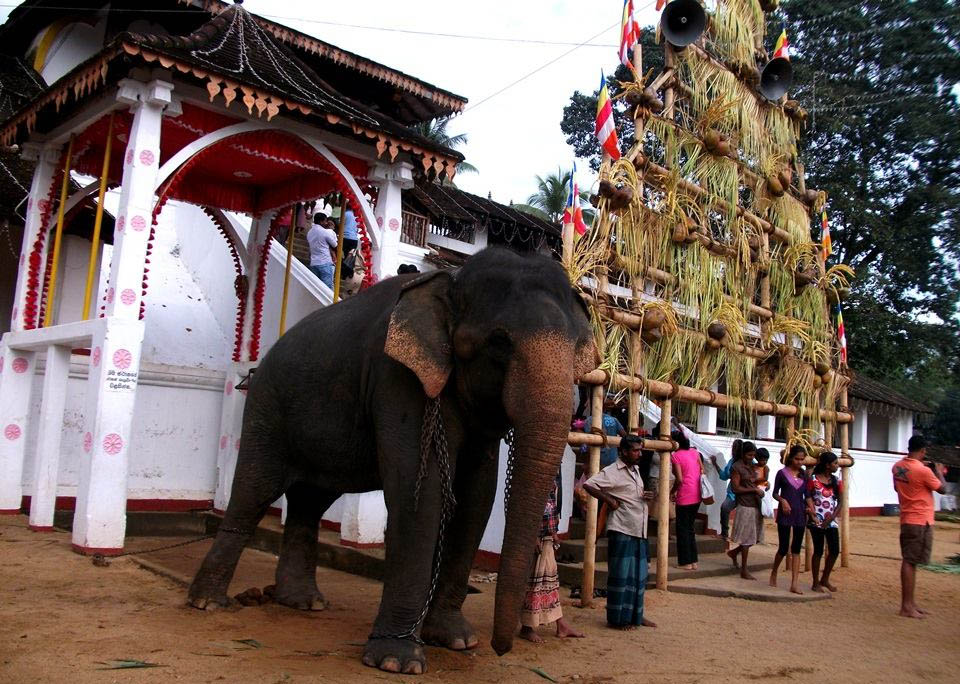 Maha Saman Devale is a shrine dedicated to God Saman-the tutelary deity of Adam's Peak constructed on the site of the Portuguese church and fort after the area was recaptured by the Kandyan kingdom from the Portuguese. "The Maha Saman Devale, Ratnapura is very impressive—the grandest in size and setting of all the devales I have seen. Approached up long stone steps flanked by dug out boats on either side (ready for the annual goods) one senses at once that one is entering a place of myths and legends and offine style and historic Importance. Here a king at war must have been a king indeed and the palatial walauwas in the province seem a right and proper architectural support to the central place Of worship of its people. The devale compound is bound by a low, tiled and windowed, wall within which its space is ordered and emphasized by pavilion roofs, culminating in a three tiered tower at one point, with two other deeply eaved shrine roofs for balance on the vast flat quadrangle. The impression is of triangular weight airborne on carved pillars on a flat sandy expanse, glimpsed through ever changing frames as one walks through the cloisters."—Barbara Sansoni