Elephant Orphanage Pinnawala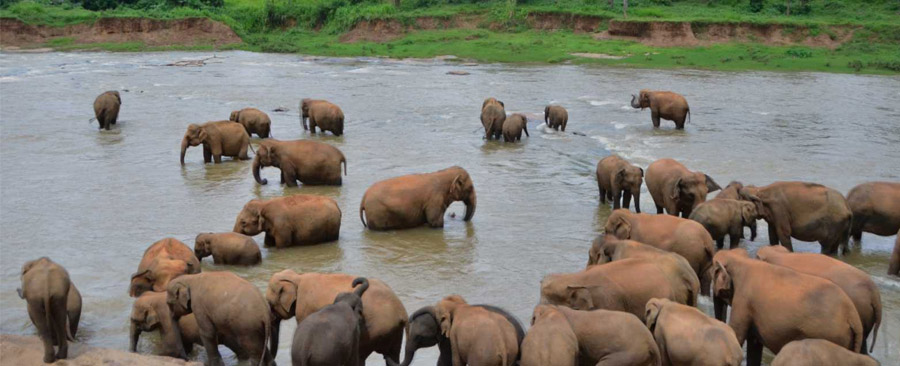 Elephants are magnificent land animals, with a thick skin and a curved trunk. Watching these gigantic wild, semi wild mammals is a lifetime experience. Sri Lanka has considerable number of the world's elephant population. Visitors can enjoy watching wild elephants in wildlife parks such as Yala, Wasgamuwa, Udawalawa, Habarana and Mineriya.

But to those who want to see the tamed and semi wiled elephants in close proximity the best place is the "Pinnawala Elephant Orphanage".

It is located northwest of Kegalle town along the Colombo ~ Kandy main road. The orphanage is in a twenty five acre coconut land near Maha Oya. The wide area of shallow water and the huge rocks of Maha Oya make the ideal place to these magnificent animals.

This facility was established in year 1975 as a conservation breading center for Elephants by Sri Lanka Wildlife department. It was started with a heard of five baby Elephants. In year 1978 it was taken over by the National Zoological Gardens of Sri Lanka. Pinnawala Elephant orphanage is treated as one of the largest breading center in the world.

Prior to the invasion of the British in Sri Lanka in 1815, an estimated 30,000 elephants lived on the island. In the 1960s, following nearly a century of game hunting and jolly slaughter by the British colonialists, the elephant population was close to extinction. The tragedy of decimation of the elephant population prompted the Government of Sri Lanka to found Pinnawala (Pinnawela) Elephant Orphanage. Today, the number of elephants living in wilderness exceeds 3,000.
Daily activities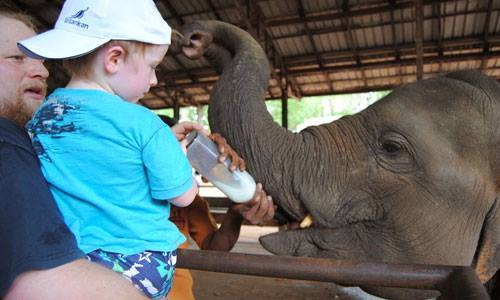 During a visit to the orphanage you can evident two main activities. One is the bottle feeding and the second one is the elephant bath.
Feeding Time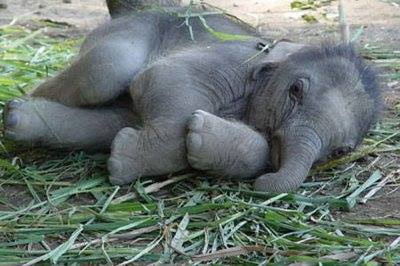 Feeding time is a must see activity, where all the baby elephants are bottle fed by powdered milk using feeding bottles. at 09.15 am , 01.15 pm and 05.00 pm in the evening.
TheDaily Bath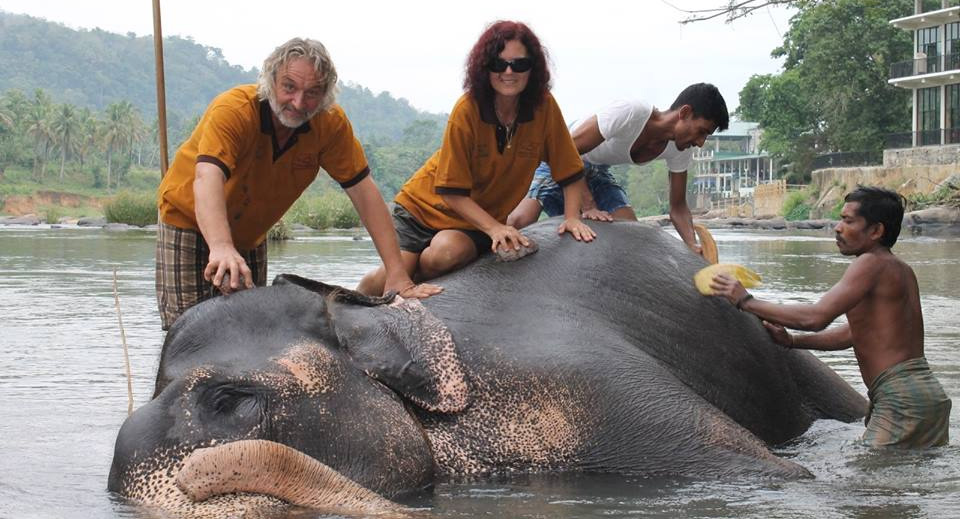 Daily Bath other attraction is the daily bath of the elephants. This is the most attractive event from all. A prior notice is given to the onlookers before the elephants are led out from the orphanage where they bath in Maha Oya which is about 150 meters form the orphanage. The view of how they go in a line to the Maha Oya is magnificent.