Kalkuda & Pasikudah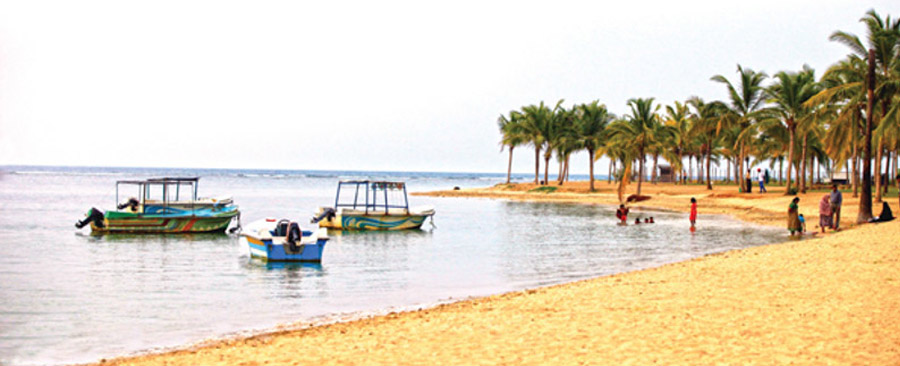 Kalkuda beach is located 282km east of Colombo in the eastern coast of Sri Lanka. Pasikudah beach is located just south of Kalkuda beach. The Eastern coast extending from Yala National Park (South East) spreads right up to the beautiful beaches of Nilaveli and Uppuveli at Trincomalee in the North-eastern coast.

Pasikudah Bay contains a shallow coral reef towards the outer bay with scattered groups of corals within the bay, and is connected to similar reef systems further south towards Kalkudah. It is one of the best-known reef systems in the east and has been proposed as a Marine Sanctuary by NARA. Pasikudah is very popular among visitors due to the calm clear waters which are ideal for swimming.

Pasikudah and Kalkudah beaches adorned with coconut palms set up an ideal stretch for bathing, Windsurfing and water skiing. Kalkudah Bay is a 2km long wide stretch of beach well protected by the off shore reef. Passekuda beach is wide and long. It spread along for 4km long just south of Kalkudah. The beach also houses a varied number of tropical fishes and exotic coral reefs. The combined beaches of Kalkudah and Pasikudah are ideal for bathing as the sea is clear, calm and reef-protected: perfect setting for sun bathing, windsurfing, and skiing.