Beruwela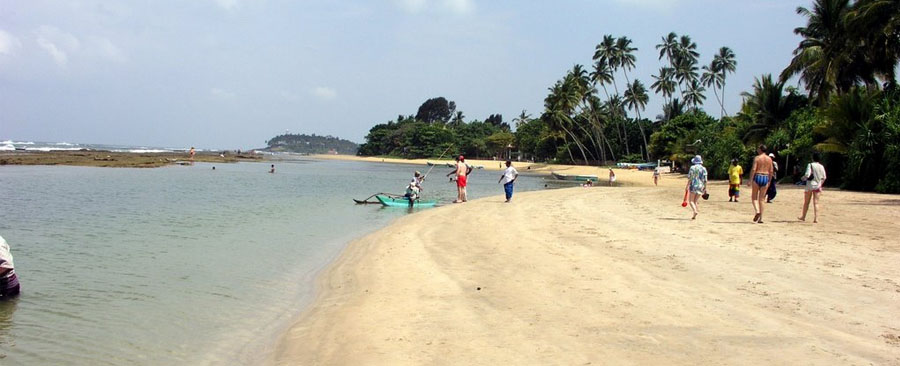 Beruwela, is a small resort town in the south western coastal belt of Sri Lanka. The name Beruwela is derived from the Sinhalese word Beruwela (the place where the sail is lowered). It marks the spot for the first Muslim settlement on the island, established by Arab traders around the 8th century AD. A large population of Sri Lankan Moors, many of them are gem merchants, still live in the town-- particularly in the "China Fort". Msjid-ul-Abrar , a landmark of Beruwela and Sri Lanka's oldest mosque, was built by Arab traders on a rocky peninsula overlooking the town.
Beruwela Fishing Harbour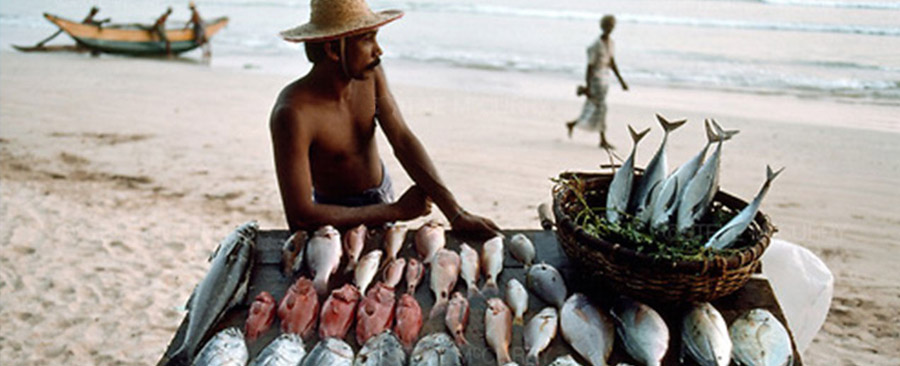 A walk around the Beruwela fishing port in the early morning affords the sight of fishermen offload the morning's catch from brightly colored outrigger canoes and fishing boats that has returned from night fishing in the deep sea and now lined up. The lively fish market trade fresh seafood from one end to the other. And among the catch of fish are prawns and lobsters. Beruwela fishing port is a traditional fish market: it is bloody and smelly. Along the jetty are piles of dry fish.
Beruwala Lighthouse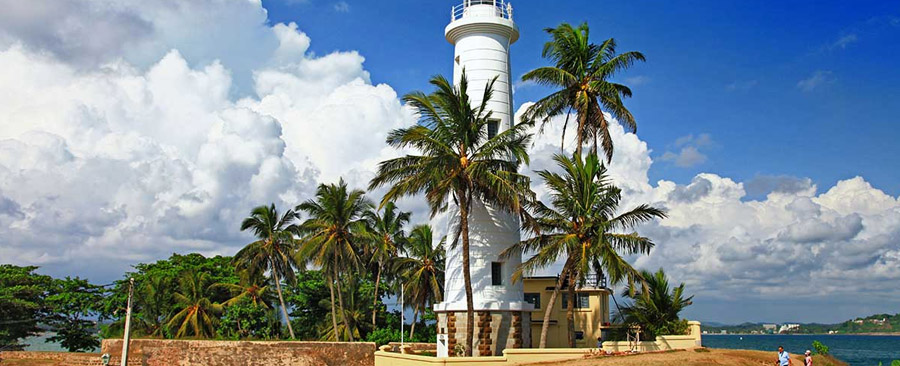 The well maintained, functional International lighthouse of Beruwela is located off the beach of Beruwela at the picturesque Barberyn island enrobed in lush greenery. The island is accessible by a ten minute's boat ride. A climb to the lighthouse that stands on a cliff 20 feet above the sea level affords stunning ariel views of the Beruwela beach and the surroundings.
China Fort
China Fort is the gem trading fair of Beruwela. The gem trading is dominated by the Sri Lanka Muslims, who constitute 7% of the population of Sri Lanka. The Sri Lankan Muslims are descendents of Moors. Almost the entire neighborhood of China Fort has been engaged in the gem trade for generations. Much of the gem world's colored precious stones are traded through these merchants. The Sri Lankan Musilms trace their gem trade back to the era when the Berber's from North Africa's Barbary States-Algeria, Libiya, Morocco and Tunisia, dominated the seas from the Mediterranean to the Indian Ocean. Berber merchant ships called at Beruwela, perhaps named after the Berbers-Moors. The harbour where the vessels of the Moors were anchored is believed have become to be known as Berberyn Harbour on a later date.
Kachimalai Mosque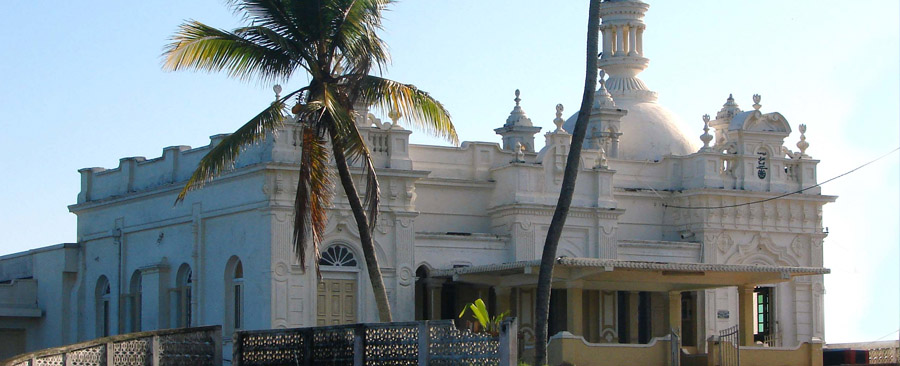 Kachimalai Mosque is said to be the oldest Islamic mosque in Sri Lanka. According to the Moors at Beruwala, Kachimalai Mosque commemorates the location of the arrival of Moors in the eleventh century.
Galapata Temple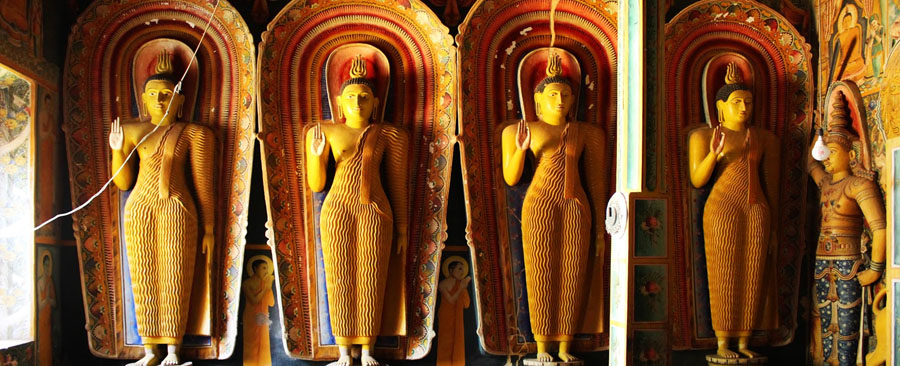 Galapata Buddhist Temple built in the 12th century that features lovely wall frescoes is a must visit site while holidaying at Beruwela.