Arugam Bay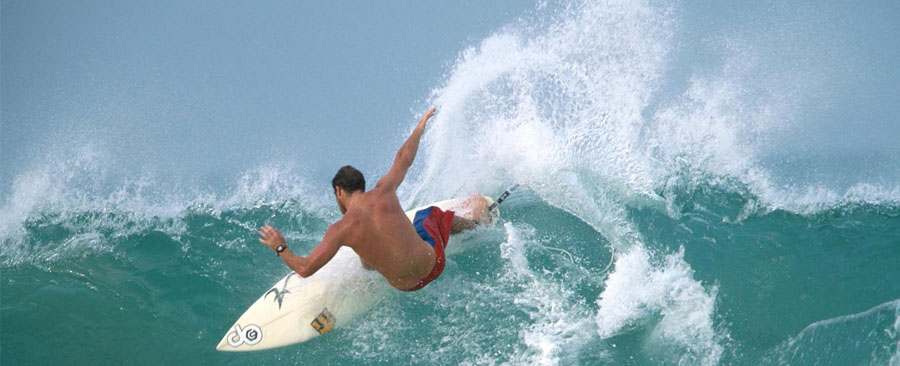 Arugam is a small fishing village on the East Coast of Sri Lanka. The discovery of the bay by surfers has made Arugam Bay one of the sought after surfing spots in Sri Lanka tourism.

The beautiful bay with its gorgeous sweeping sand with amazing swells and long consistent breaks is one of the top ten surfing destinations in the world.

The spectacular view, the sugar sandy beaches and the surroundings tropical forests with choice wild life gives it an ambience that falls a little short of being extravagantly exotic.

This makes it a perfect place to unwind and allow the sea to seduce you in to snorkeling, swimming and surfing with a sigh of satisfaction that you planned your holiday well.

The surfers will find three points on the stretch of beach that attracts surfers from around the world from April to October. Pottuvil Point which is an hour and a half away by a cab or a tuk tuk is considered by seasoned surfers to be out of a dream of. It is a deserted stretch of sandy beach strewn with huge boulders at the edge.

Arugam Point is the main break at Arugam Bay and attracts the most number of surfers during the surfing season.

Crocodile Rock is the third and the last of the three. An added attraction here is the possibility of your sighting crocodile, water buffalo, elephant, peacock, eagle or kingfishers that frequent the lagoon.

This surfer's paradise has side walk cafes that serve delicious rice and curry and accommodation ranging from luxury holiday resorts to cheap Sri Lanka holidays.

Any Sri Lanka Tailor made holiday which includes Arugam Bay is a sure experience, be it for surfing or relaxation.